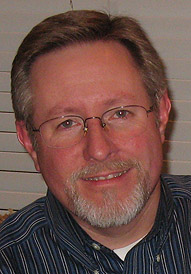 Dr. Timothy Maclin received an Associates Degree from Northeastern Oklahoma A&M College and a Bachelor's Degree from Northeastern State University in Oklahoma. Dr. Maclin received his Degree of Doctor of Podiatric Medicine from the Ohio College of Podiatric Medicine in 1985. He is board certified by the American Board of Podiatric Surgery and is a Fellow of the American Academy of Foot and Ankle Surgeons. Dr. Maclin is a member of the American Podiatric Medical Association and the Oklahoma Podiatric Medical Association. He, too, was instrumental in bringing podiatric services to the Day Care Center for the Homeless in Tulsa. Dr. Maclin has volunteered as a podiatrist in Tulsa OK, providing foot care at the Day Care Center for the Homeless since 2000.
Dr. Maclin has a special interest in foot health issues as they relate to diabetics and senior citizens. His podiatry practice is broad based, treating patients of all ages by both conservative and surgical means. Patients of Dr. Maclin receive professional and attentive care in a modern and clean office environment.

Dr. Maclin's Hospital and Surgical Center Affiliations:

Hillcrest Hospital

OSU Medical Center

St. Francis South

SouthCrest Hospital

SouthCrest Surgical Center

Memorial OutPatient Surgery Center

Tulsa Spine Hospital
Dr. Maclin began his podiatry practice in Bartlesville in 1987. In 1990, he began practicing in both Tulsa and Bartlesville. In 1993, Dr. Maclin sold his Bartlesville location, devoting his skills and full time to his podiatry practice here in Tulsa. He is now working as a full time podiatrist in Tulsa OK
On a personal note, Dr. Maclin's outside interests include landscaping, World War II history, fishing, and spending time with his family.